Our Team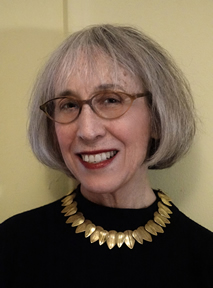 Iva Kaufman applies an interdisciplinary approach to business and philanthropy, social finance, funding, and not-for-profit management. She advises businesses and entrepreneurs on the design and development of their programs in the public interest. She has contributed far-reaching expertise to advancing the importance of women; the environment; and community arts, economic, and cultural development. She understands the power of collaboration, and promotes the importance of our human connection and potential for social innovation and impact.
Ms. Kaufman is on the Business Advisory Board of Impact Entrepreneur. She is an active member of Livable Planet Working Group of the American Sustainable Business Network.  She has participated in the UN High Level Political Forum and collaborates with the PVBLIC Family Office Initiative in support of achieving the 17 UN Sustainable Development Goals by 2030. She is on the board of the Peace Development Fund, and chairs board of the Circumpolar Conservation Union.
Associates
Lenore Goldman
Lenore Goldman is known for helping clients find creative solutions to complex challenges. Bringing extensive experience in multi-sector and multicultural contexts, she specializes in groups and initiatives that seek to integrate their strategic, organizational and social/environmental goals. Her wide-ranging expertise and toolkit enable clients to link their vision with impact, strategy with sustainability. Lenore is currently Legislative and Policy Coordinator at One Fair Wage and the Founder, Lead Consultant at Goldman Associates, and Leadership Team Member at the East Bay Activist Alliance.
Leslie Hoffman
Leslie Hoffman — the former President and Executive Director of Earth Pledge — has a background in green design which led to her successful Gimme Shelter Project. Leslie is also the Communications Director of the Harmony Foundation and a leader in the Asheville Hemp Project. She was also a board member of the Black Oak Wind Farm and worked for LH in strategy and communications. Leslie has a degree in architecture from Colorado College.
MaryAnne Howland
As Founder & CEO of Global Diversity Leadership Exchange, MaryAnne is the visionary and executive producer of the forum designed to advance the mission and purpose of inclusive and global sustainability.  As the CEO of Ibis Communications, MaryAnne leads a team of creative professionals who work together to provide comprehensive marketing solutions including branding, advertising, public relations, direct and digital marketing for external and internal audiences. The company specializes in bridging to new markets with innovative and inclusive communications that have multicultural and social impact.
Susan Imholz
Susan Imholz is a scholar, educator, and clinician with an enduring interest in integrating deep knowledge of human development with technical design principles. This is a bidirectional pursuit, applicable to both the field of design and clinical practice.  The current new wave of entrepreneurial activity in 'inner engineering', or design of tools for mental health and personal growth (based upon individualized needs and parameters) is an exciting development, as well as enriching our culture. Along with her colleagues, Susan is author/editor of Psychology's New Design Science: Theory & Research, and Psychology's New Design Science and the Reflective Practitioner. She holds a Masters in Expressive Therapy, and a PhD In Media Arts and Sciences from MIT, and has held academic posts at Columbia University, Fordham University, and Pepperdine University.
Celene Peurye
Executive Director, Hunter Family Foundation; Principal Consultant, Focused Philanthropy.  Foundation, CSR, Community Relations/Corporate Contributions executive possessing strong leadership and operational management expertise with deep knowledge of the key drivers and issues in the field.
Led corporate and family foundations, consulted with/served on board of directors of independent and public foundations - with extensive experience in strategy and program development; reputation enhancement; improved communication, operations, planning, budgeting and compliance.
Earl Tulley
Earl Tulley, a lifelong activist for the Navajo Nation, is co-founder and Vice President of Diné Citizens Against Ruining Our Envir Earl Tulley, a lifelong activist for the Navajo Nation, is co-founder and Vice President of Diné Citizens Against Ruining Our Environment.
Craig Ullman
Craig Ullman – the General Manager of Cytokind, Inc., has an extensive background in founding or consulting with startups in education, entertainment, and technology.  He was a founder of Grade Results, an online education SaaS startup with operations in the US, India and Costa Rica. Craig was also the former Chief Creative Officer of ACTV, Inc, where he led the development of HyperTV®, the first product to converge television with the Internet, and  eSchool™ Online, one of the first online educational platforms for instruction and professional development. Craig is also a named inventor on numerous foundational patents, including two of the first fifty patents ever issued for the Web, and was named a "Digital Luminary" by the National Association of Television Production Executives.
Founding Associates
Ellene Felder-Scharnott, Suzanne Rosenberg and Crystal Sheeley